About us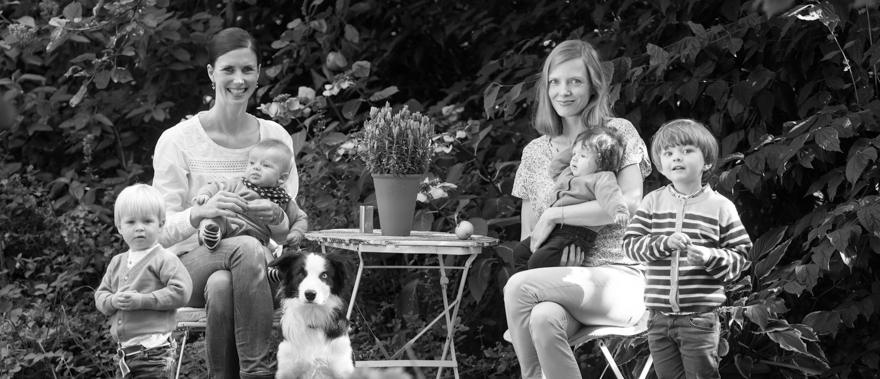 WHY NOT?
Kids want to know "why". Our children inspired us to ask ourselves exactly this question. Why not create something unique together? Why not follow your dream and make a professional change? Why not be free from parental leave and work-related relocations to new cities and countries. Why not link family and dream job while remaining flexible? Why not pause for a moment and dare to start anew? And why not also be a little mad?
The answer came to us in the spring 2013 while strolling through the picturesque streets and small lanes of Paris from the 11th to the 4th and 3rd arrondissements. The sun was shining and for the first time in a long while we had time to talk about our lives in Düsseldorf and Paris. We - Antonia and Johanna - have been best friends since childhood, and in the course of time have fantasized time and again about new ideas, about conquering the world and about making crazy plans. In the meatime we are both full-time mothers of two kids respectively, cought between nappies on end, playgrounds and dirty dishes.
Inspired by the beautiful things we came across in Paris and empowered by the deep desire to put our own creative ideas into practice - independently - the idea was born to create our own lable - for kids. The best part was that this thought didn't feel mad at all, it felt simply right.
This project was born as a logical consequence of our career path, the common joy to design and develop fashion and last but not least the inspiration that our children give us every day.
WHY KNITWEAR IS SO YOUNG HOW IS KNITWEAR PRODUCED
We knew from the start that it wouldn't be just any label. After all there is an almost endless offer of clothes and accessories for children for all tastes and price tags. What we thought was missing in kidswear are those favourite pieces that are soft, high quality, comfy, durable and with bright colours, but at the same time practical so as to avoid time-consuming hand wash or chemicals-based dry cleaning.
What we created is a young and modern label for knitwear that brings together our year-long professional experience in design and buying for the knitwear sector. A label that turns conservative design on its head by borrowing its high-quality wools but revolutionising its design in a playful way that is better suited for children. Very often we missed bright colours and sweet designs in the wardrobes of our own children, details that surprise and make a product special, unique designs that are fit for a child's age and can be work for a long time.
PAPA LOBSTER is a label of high quality kids- and baby wear. All knitted products for newborns to four year-olds are made from 100% cashmere. Fluffy jumpers, cardigans, hats and scarfs as well as baby blankets complete the PAPA LOBSTER collection.
If you would like to have more information about PAPA LOBSTER, please do not hesitate to contact us. We are looking forward to hearing from you!